Just another day

"One day of an arab in Europe after September 11."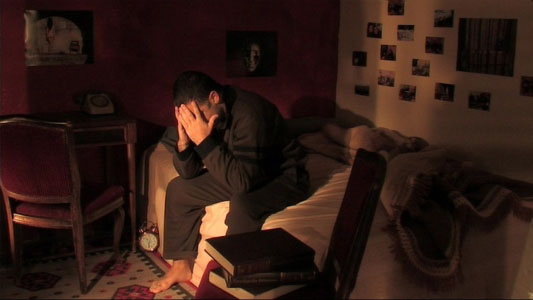 Just Another Day
, a short film by Hisham Zreiq, that tells the story of a young Arab man in Europe after the September 11 terror attacks. The film takes place in his apartment somewhere in Europe, providing a stroboscopic account of a day in the man's life:
a day when his city is struck by another terror attack, a sad day because he is suffering after the woman he loves left him – precisely because he is an Arab. A day just like any other day that reflects the difficult post 9/11 status of Arabs in the Western world.
Ingenious camera work, minimalist action, vivid emotive colours and expressive metaphers - the film conveys the double dilemma of collective incrimination and emotional turmoil of Arab exiles. More generally, it can create awareness of how profoundly - sometimes with devastating results - politics encroaches on our personal, social and emotional lives. Often enough, we may not realize it.



For more information please visit the film's website: http://www.hishamzreiq.com/justanotherday
All gallery images are copyrighted © by the Hisham Zreiq (Zrake). All rights reserved.